Beyond Enrollment and Graduation: Examining Strategic Plans from Hispanic-Serving Institutions from Texas
October 9, 2020
CLS PhD student Dianey Leal and CLS Graduate Certificate student Amanda Flores have published their research in the Journal of Latinos and Education.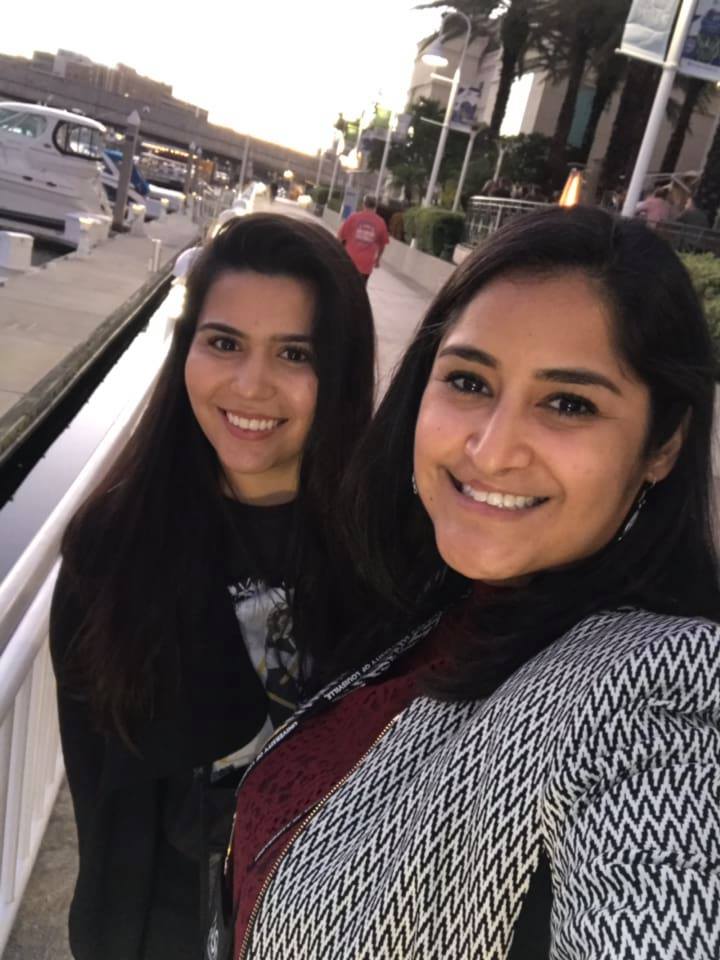 The article, entitled "Beyond Enrollment and Graduation: Examining Strategic Plans from Hispanic-Serving Institutions in Texas," examined the strategic plans of 19 public 2-year and 4-year Hispanic-Serving Institutions (HSIs) described the ways in which they served Latinx students beyond enrollment and graduation rates. 
"Our findings suggest there are misalignments between the goals outlined in some strategic plans and the actual measures and practices provided to achieve these goals. Ultimately, we argue that strategic plans from institutions codified as Latinx-serving have the potential to serve as peer examples and roadmaps for current HSIs and emerging-HSIs," wrote Leal and Flores.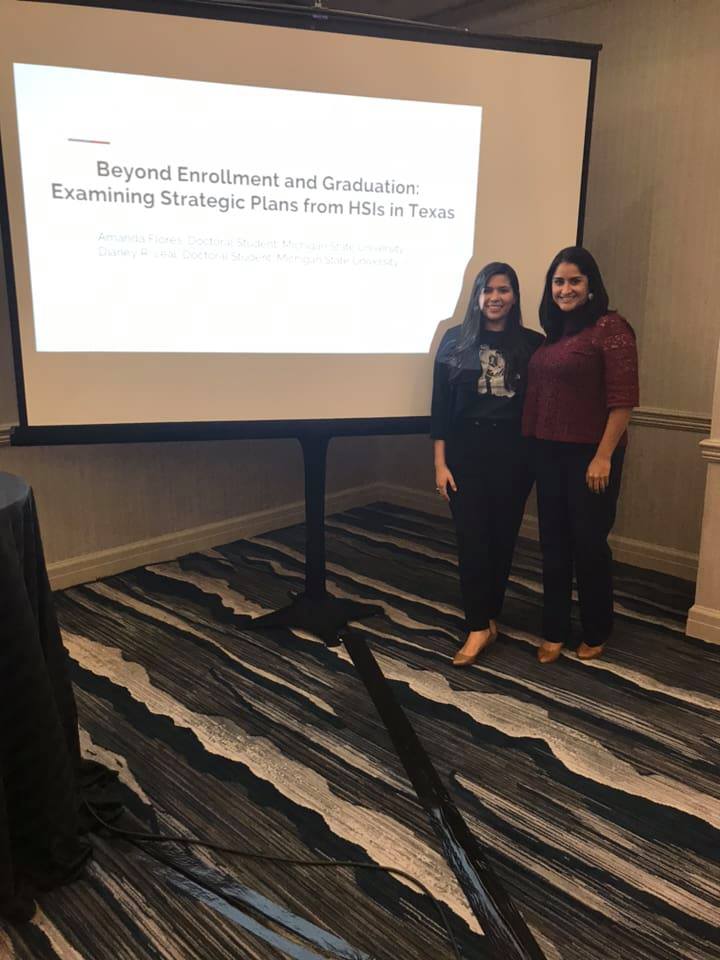 Leal is a dual PhD student in Chicano/Latino Studies and Higher, Adult and Lifelong Education. Her research interests include include postsecondary student trajectories; college access and choice, particularly among minoritized student populations; and early college high schools.
Flores is also a HALE PhD student pursuing a graduate certificate in Chicano/Latino Studies. Her research interests include the college experiences of migrant farmworking students and their families, financial literacy, and Hispanic-serving Institutions (HSIs).
Photos of Flores and Leal delivering their presentation at the annual conference of the Association for the Study of Higher Education in 2018. Courtesy of Amanda Flores.