MSU Artists Earn Two Latin Grammy Nominations
October 20, 2020
MSU Music Professor Dr. Ricardo Lorenz, a Chicano/Latino Studies Core Faculty Member, has been nominated for Best Classical Album and Best Classical Composition in the Latin Grammy Awards for his album "King Mangoberry."
The suite of music for wind symphony was written by Dr. Lorenz and performed by students in the MSU Wind Symphony. Other credits for the album include:
Conducted by MSU Professor of Music Kevin Sedatole
Produced by MSU Assistant Professor of Music David Thornton,
Arranged by MSU Music alumnus Travis Higa, and
Recorded locally by MSU Music alumnus Sergei Kvitko on the Blue Griffin label. 
"This is a significant recognition by the movers and shakers of the Latin music industry for the type of intercultural collaborations that happen inside the College of Music," Lorenz said. "This is particularly special to me because it involves Kevin Sedatole and Sergei Kvitko, both of whom I have worked with for the past 15 years, the musical influence of my native Venezuela, as well as the artistic talents of my son Niklas and some of his friends from his middle school in Okemos."

It is a truly homegrown project, made entirely in Michigan, and it is now in the epicenter of Latin Music. According to Lorenz, it is rare to receive nominations of this kind for a recording created by an academic institution.

The track Pataruco features renowned maracas player Manuel Alejandro Rangel. It is the first time in Latin Grammy history that Venezuelan Maracas are in a classical music category nomination.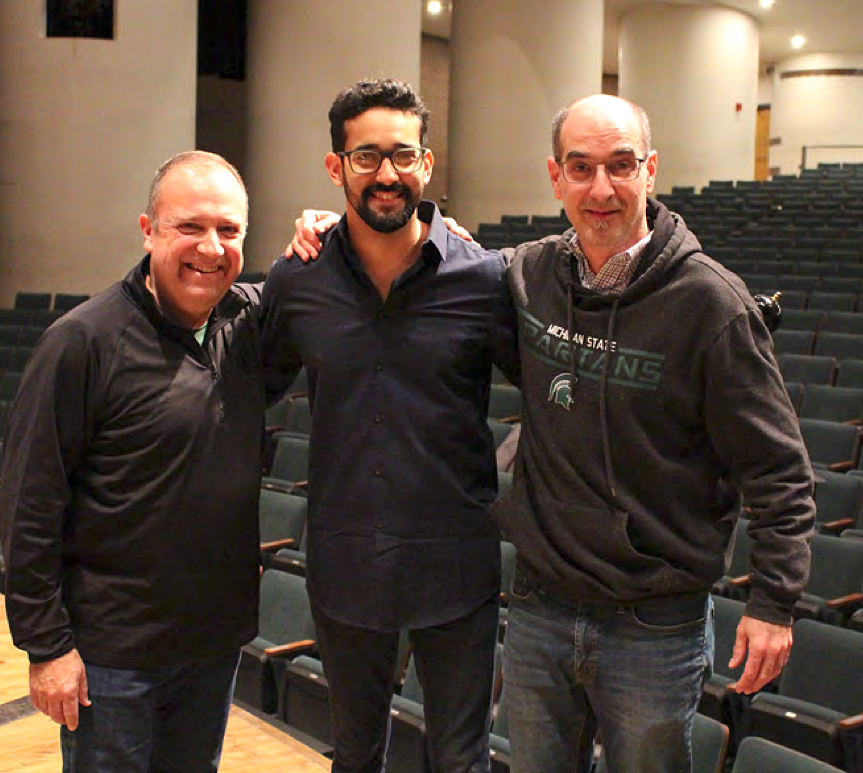 Posing for a picture after a rehearsal in Cobb Great Hall of Wharton Center for Performing Arts, (left to right) Kevin Sedatole, conductor, Manuel Alejandro Rangel, maracas; Ricardo Lorenz, composer. Courtesty of MSU Music.