Stephany Bravo named PAGE Fellow
September 21, 2021
Stephany Bravo, a dual-degree PHD student in Chicano/Latino Studies and English, has been selected for Imaging America's Publicly Active Graduate Education (PAGE) Fellowship, a program that provides graduate students in the field of humanities, arts, and design with collaborative professional opportunities.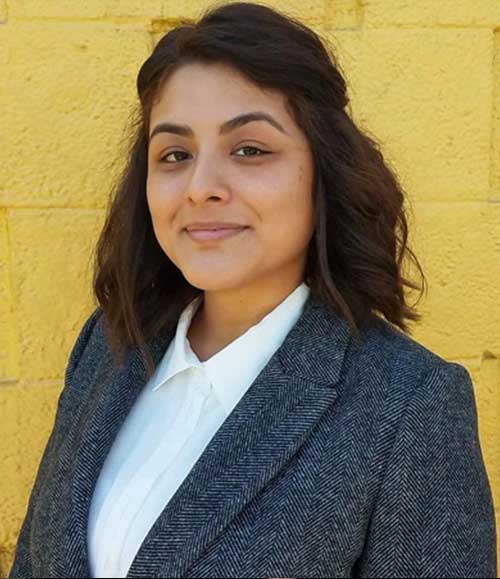 Bravo will receive a year's worth of mentorship, professional development training, and community support, as well as a travel stipend to attend a Fellows Summit during the national conference. 
Bravo, a third-year PhD student, focuses her research on how Black and Indigenous people of color (BIPOC) in Southern California account for their lived realities through poetry, murals, photographs, and archives.
"The stories that I share come embedded with the histories, theories, and epistemologies needed to transform the world as we continue to tackle issues of race, class, sex, and gender rooted in colonialism," Bravo said. "Stories are powerful and when they are shared can serve as the coalitional praxis needed for people to meet in all their difference and find ways to create acts of solidarity."
As a first-generation college student and woman of color, Bravo aims to reimagine fields, disciplines, and institutions to benefit those who have been historically excluded through storytelling. She is a member of Electric Marronage, a multi-disciplinary collaborative group of Black, brown, and queer artists, and GLAM-WOCollective, two organizations that amplify her work.
As a PAGE Fellow, Bravo will continue her work of documenting and disseminating important and inclusive stories, such as her most recent project, a podcast miniseries in which she interviews BIPOC graduate students to recollect their pandemic experiences.