John Valadez
Core Faculty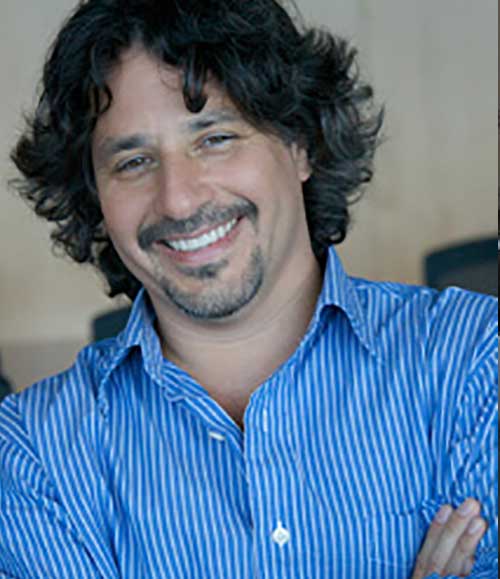 Associate Professor of Practice
CLS Core Faculty
Department of Media and Information
College of Communications Arts and Sciences
409 Communication Arts and Sciences
404 Wilson Road
East Lansing MI 48824
517-355-8372
Biography
Peabody Award winning filmmaker John J. Valadez has been writing, directing and producing, nationally broadcast documentary films for American television – mostly for PBS and CNN – for the nearly two decades. He holds a joint appointment with the Department of Media and Information and the Film Studies Program where he teaches documentary filmmaking.
Some of his major works include: The Head of Joaquin Murrieta (2016), Prejudice and Pride (2013 Latino Americans/PBS), War and Peace (2013 Latino Americans/PBS), The Longoria Affair (2010 PBS/ITVS/Independent Lens), The Chicano Wave (2009 Latin Music USA/PBS), The Last Conquistador (2008 PBS/ITVS/POV), Arise (2006), High Stakes Testing (2005 CNN), Beyond Brown (2004 PBS), Visiones: Latino Arts and Culture (2004 PBS), The Divide (2003 Matters of Race/PBS), Soul Survivors (1997 Making Peace/ITVS/PBS) and Passin' It On (1994 PBS/ITVS/POV).
John's films have been broadcast across Europe, and have been featured at major museums and cultural institutions like the Museum of Modern Art in New York City, The National Gallery of Art in Washington DC, The Berlin Film Festival, and the Georges Pompidou Center in Paris. Over the years they have garnered top awards at film festivals from San Francisco to Dallas to Mumbai as well as two national Emmy nominations.
John has been a Rockefeller Fellow, a PBS/CPB Producers Academy Fellow, and has twice been a New York Foundation for the Arts Fellow. He served as Artist-in-Residence at Texas State University, as Distinguished Filmmaker-in-Residence at The University of Texas, Arlington, as a trustee of the Robert Flaherty Film Seminar, and was Regents Lecturer at The University of California at Berkeley. He regularly speaks and screens his work at colleges and universities across the country.
---
Links
https://comartsci.msu.edu/our-people/john-valadez
---